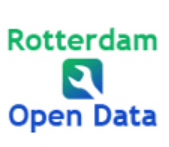 Duration: 10/2011 – 10/2012  Funding: Rotterdam Media Commission
Rotterdam Open Data (ROD) is a local initiative that aims to make governmental and municipal data publicly available and accessible to everyone. 
The main tool of ROD is the Rotterdam Open Data Store, a 'content hub' where data is collected and made available. Students, researchers and businesses are encouraged to use open data to develop innovative applications and services.
ROD 2.0 is the next step in this mission to disclose useful (non-private) information.
The project aims to make the Data Store more interactive and complete by including user-generated content. A second point of attention within the project is improving cooperation between municipality, business, research and education. ROD does not only makes municipal data available to the latter three groups, but also encourages parties to learn from each other.
Merely making open data available is not enough, the data needs to be accessible. Almende focuses on visualizing large amounts of data in such a way that people can interpret and use them.
Further, the CommonSense platform which was developed by Almende's subsidiary Sense Observation Systems, is used to enrich the data. In CommonSense, data from various feeds can be combined to learn to interpret states of the world. These states can then be used for any kind of user application.
Need specific information regarding the project? Please contact our senior consultant for more information.