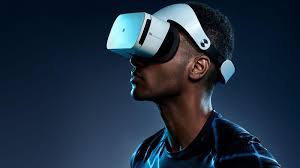 Virtual Reality platform for Ultimate Self-management
Duration: 03/2020 – 03/2022  Funding: MIT R&D cooperation
Virtual Reality applications are becoming more commonplace for educational and recreational purposes, and also show great promise for clinical purposes. Common conditions such as chronic lower back pain, functional abdominal pain and irritable bowel syndrome affect thousands of patients, and could be managed more effectively through the use of VR, either by doing exercises that gradually improve the range of head and neck motion, or by offering a distraction from pain or discomfort during treatment or at home. The VARUS project was spearheaded by SyncVR and Almende to take advantage of this possibility.
The goal of VARUS is to create dedicated VR interventions for the aforementioned conditions and goals, making use of the data that VR goggles and peripheral devices (such as gloves) collect to improve the effectiveness of individual apps. This will be achieved through the development of a common module that collects and analyses medically relevant data, and makes conclusions available through an API.
Almende will be principally responsible for the development of the common data module which collects and analyses medically-relevant data originating from onboard sensors, such as range of motion, body position, and rate of breathing. This data will be used to create a personal model for each user so improvements may be tracked, regardless of which app is being used at the time. By doing so, more data is collected which facilitates treatment even in the home setting.
Almende has considerable experience creating common data platforms, such as the CommonSense platform developed in the past. This project represents a new application domain for this technology, as current VR goggles are very app-focused and do not offer generic modules that run in the background. We expect that the common data module will find other use cases in VR-focused research projects, and the VR technology itself could be useful for expanding our 3D-simulation expertise.
Need specific information regarding the project? Please contact our senior consultant for more information.