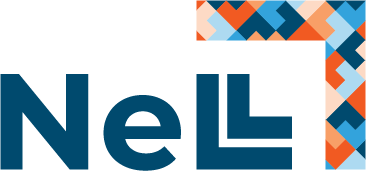 National eHealth Living Lab
Duration: 07/2019 – 11/2021 Funding: EFRO                                
NeLL is a joint undertaking by e-health companies, research organizations, and several reimbursement companies, led by the eponymous Nationaal eHealth Living Lab, a spin-off of the Leiden University Medical Center. The goal of the project is to speed the development, validation, and reimbursement of promising e-health solutions through the creation of best practices distilled from the collective expertise of the project partners and expert groups.
The above will result in the creation of new models for the use of big data by existing and new e-health solutions, the validation of e-health solutions using new research methods to replace the current standard of randomized controlled trials which take a long time to yield results and are not always suited to technology, and the creation of structural reimbursement models that create room for technology by focusing on quantifiable output measures.
Almende will further develop the concept of a 'diagnosis-technology combination', a concept we originated as a logical evolution of the 'diagnose-behandelcombinatie' (DBC) common in Dutch healthcare. Under this approach, which will be created in close collaboration with the various stakeholder groups in the project, we want to create structural reimbursement schemes based on common characteristics of technology (for instance; administration, communication, monitoring) which have been proven beneficial to treatments. This will then allow other e-health developers to more easily get their technology reimbursed, thus speeding the adoption of e-health by the market.
Technology can often increase the efficiency of treatments as well as make them more personalised and flexible, but the adoption of e-health solutions is still very slow. With NeLL, Almende hopes to accelerate the adoption of e-health in the Dutch healthcare market. Apart from benefiting our own spin-off companies active in the e-health and healthcare domains, we believe that the entire healthcare system will benefit from the adoption of high-quality e-health solutions making use of the best practices developed in this project.
Need specific information regarding the project? Please contact our senior consultant for more information.