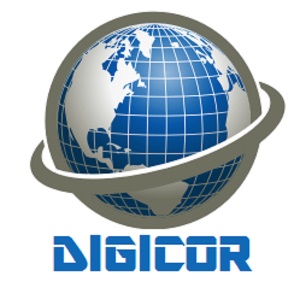 Decentralised Agile Coordination Across Supply Chains
Duration: 10/2016 – 9/2019  Funding: H2020 FoF
European manufacturing competes in a global knowledge-driven economy, thus increasingly seeking competitive advantage through quality, agility and personalization based on the latest advances in IT. Increasing utilization of IT in mission-critical elements of the production brings opportunities for consistency, transparency and flexibility, bringing the "Iot size of 1" closer to reality even for mass-production industries. Most relevant for achieving the expected increase of production performance of highly customized products, is to master the complexity of the supply chain and logistics in the global production networks.
DIGICOR will build on experiences from former research as performed in the EU project 'ARUM', and will address the development of a collaboration platform, tools and services for the setup and coordination of production networks, in particular the integration of non-traditional, small but innovative companies (SME's) and logistics providers into the supply chain of large manufacturers (OEM). The open platform will provide services creating a marketplace for the collaboration partners, for planning and controlling the collaborative production, the logistics and risk management, and will be open to third parties to add services for advanced analytics, simulation or optimization etc. The platform will provide seamless connectivity to the automation solutions, smart objects and real-time data sources across the network, simplifying the management and control of the production and logistics in execution.
Almende mainly acts as a tools provider, researching and developing a Risk evaluation tool for identification and evaluation of potential risk. This is crucial for in-time reactions to a problem. Dynamic identification of risks may trigger secondary actions such as notifications, re-planning and re-scheduling for optimization according to the new situation. Almende is concerned with contributing to the development, integration, validation and demonstration of the agent-based risk evaluation tools based on real-time virtual factory network management analytics and recommendations.
Almende plans to further develop and commercialize the results and experiences gained regarding the Risk evaluation tool. Apart from this, the knowledge and expertise with respect to dynamic risk identification are relevant from a strategic perspective and can be translated to projects in different sectors.
Need specific information regarding the project? Please contact our senior consultant for more information.