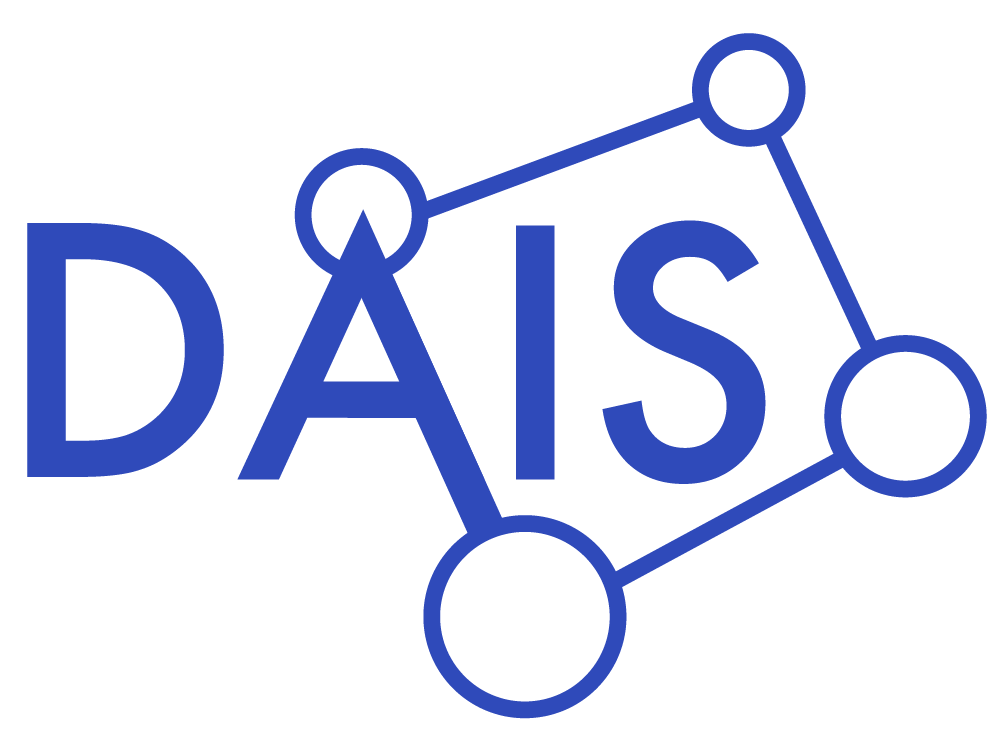 Distributed Artificial Intelligent Systems
Duration: 05/2021 – 05/2024  Funding: ECSEL                                 
Partners: RISE, BEYOND VISION – SISTEMAS MOVEIS AUTONOMOS DE REALIDADE AUMENTADA LDA Danfoss Power Electronics A/S (DANFOSS) Brno University of Technology – Vysoke uceni technicke v Brne, DANMARKS TEKNISKE UNIVERSITET, Eindhoven University of Technology, INSTITUT JOZEF STEFAN, Instituto de Telecomunicações, INSTITUTO TECNOLOGICO DE INFORMATICA, MAELARDALENS HOEGSKOLA, RISE Research Institutes of Sweden, TECHNICKA UNIVERZITA V LIBERCI, TECHNISCHE UNIVERSITEIT DELFT, Universidad de Cantabria, UNIVERSIDAD DE GRANADA, UNIVERSITAET zu LUEBECK, Akim Metal, ANYWI TECHNOLOGY BV, Arctos Labs Scndinavia AB, CENTRICA BUSINESS SOLUTIONS BELGIUM, COSYLAB LABORATORIJ ZA KONTROLNE SISTEME DD, ESC AEROSPACE GMBH, Eventigrate, EXPERT ANALYTICS AS, FRAUNHOFER GESELLSCHAFT ZUR FOERDERUNG DER ANGEWANDTEN FORSCHUNG E.V., FUNDACION CENTRO TECNOLOXICO DE TELECOMUNICACIONS DE GALICIA, GIESECKE+DEVRIENT MOBILE SECURITY GMBH, Greensphere Unip. Lda, INNATERA NANOSYSTEMS BV, INSTITUT MIKROELEKTRONICKYCH APLIKACI S.R.O, JOTNE EPM TECHNOLOGY AS, Koala Tech Unipessoal LDA, lNUROMEDIA GMBH, NXP SEMICONDUCTORS GERMANY GMBH, NXP SEMICONDUCTORS NETHERLANDS BV, Octavic PTS IVS, PDM E FC PROJECTO DESENVOLVIMENTO MANUTENCAO FORMACAO E CONSULTADORIALD, SCHNEIDER ELECTRIC ESPANA SA, SENSATIVE AB, SESTEK Ses ve Iletisim Bilgisayar Teknolojileri Sanayi ve Ticaret A.S., SEVEN SOLUTIONS SL, Sirris, Step Solutions AS, STICHTING IMEC NEDERLAND, TECNOLOGIAS SERVICIOS TELEMATICOS YSISTEMAS SA, Tieto Enator, TPV AUTOMOTIVE, Tovarna avtomobilskih komponent d.o.o., VESTEL ELEKTRONIK SANAYI VE TICARET
The use of artificial intelligence (AI) in Edge computing is entering a new era based on the use of ubiquitous small and connected devices. Until now, Europe has not been doing well, as America sets the standards and most components are produced in Asia or America. 
This project believes doing better is realized by (1) Putting European values of selforganization, privacy by design and low use of energy in the core of the Edge Computing components that shape this new era, and delivering the technology needed to promote these values; (2) Focusing on pan European cooperation to ramp up the capabilities needed to deliver these new components at a scale that can make a real impact. Europe does not have huge IT leaders so cooperation from a very early phase is key. All partners in the project participate in delivering key parts of these new Edge Computing components; and (3) Demonstrating the use of these components in key European industrial areas. Clear and early examples are needed to un-lock corporate and external funding to deliver on the promise of this very exciting project. 
The DAIS project will research and deliver distributed artificial intelligent systems. It will not research new algorithms, as such, but solves the problems of running existing algorithms on these vastly distributed edge devices that are designed based on the above three European core values. The research and innovation activities are organized around eight complementary and mutually supportive supply chains. Five of these focus on delivering the hardware and software that is needed to run industrial-grade AI on different types of networking topologies. Three of the supply chains demonstrate how known AI challenges, from different functional areas, are met by this pan European effort. The DAIS project consists of 48 parties from 11 different countries. The DAIS project fosters cooperation between large and leading industrial players from different domains
Almende will develop and test machine learning algorithms for IoT networks which can fulfill specific tasks within the network. These tasks include indoor asset localization and, specifically targeted at Crownstone networks, appliance identification.
Additionally, Almende brings Crownstone technology to the table as a platform for a demonstrator combining the DAIS efforts of various partners.
The project will deliver new insight in how IoT networks can function in an inherently more private, secure and sustainable manner by keeping user-generated data within the network. The developed machine learning algorithms may be used by Crownstone to improve the functionality of their product, and might also inspire other IoT-related applications. 
Need specific information regarding the project? Please contact our senior consultant for more information.