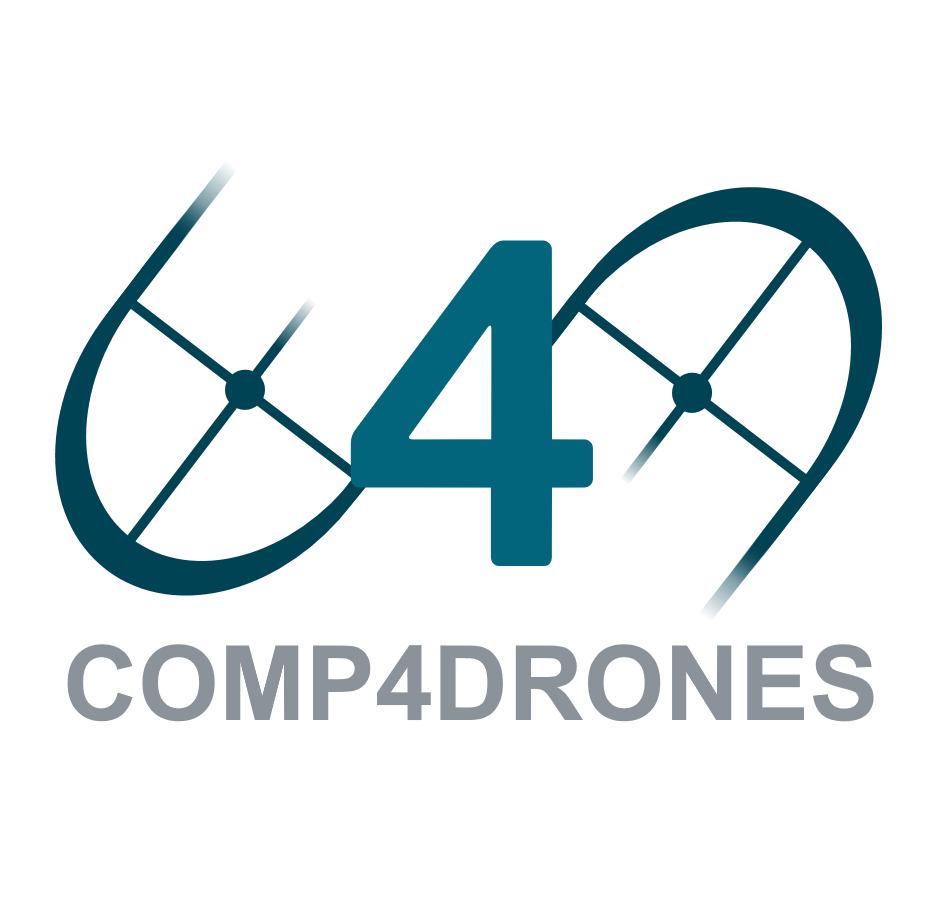 Framework of key enabling technologies for safe and autonomous drones' applications
Duration: 9/2019 – 8/2022  Funding: ECSEL, H2020
Partners: Indra Sistemas SA, Austrian Institute of Technology, Forschung Burgenland, Weinbau Martin Moravitz, Interuniversitair Micro-Electronica Centrum, Brno University of Technology, University of West Bohemia, Honeywell, Andarta Robotics, Ecole Nationale de l'Aviation Civile (ENAC), Siemens, Eurogiciel, École nationale supérieure de mécanique et d'aérotechnique, Abinsula, University of Bologna, Università degli Studi del Sannio di Benevento, Università degli Studi di Sassari, University of Aquila, Tekne, Topview, University of Latvia – Institute of Electronics and Computer Science, University of Latvia – Institute of Mathematics and Computer Science, Anywi Technology, Stichting IMEC Nederland, Thales Nederland, Skyability, Technische Universiteit Eindhoven, ISEP – Instituto Superior de Engenharia do Porto, Acciona Construction, Acorde Technologies, Hemav Technology, HI Iberia, Ikerlan, Commissariat à l'énergie atomique et aux énergies alternatives, University of Cantabria, Aitek, SmartMotion, Atechsys Engineering, Airobot, Ubimet, Technische Universiteit Delft, DEMCON unmanned systems, Ud'Anet, Sherpa Engineering, Aitronik, LMT – Latvijas Mobilais Telefons, RO Technology, Modis Consulting, Infineon Technologies Austria, Masarykova University, Total, Altran Technologies
Drones can perform air operations that manned aircrafts struggle with, and their use brings significant economic savings and environmental benefits while reducing the risk to human life. However, drone-based service and product innovation, as driven by increased levels of connectivity and automation, is limited by the growing dependence on poorly interoperable proprietary technologies and the risks posed to people, to other vehicles and to property. COMP4DRONES aims to create a holistically designed ecosystem ranging from application to electronic components, realized as a tightly integrated multi-vendor and compositional drone embedded architecture solution and a tool chain complementing the compositional architecture principles.
The ecosystem aims at supporting (1) efficient customization and incremental assurance of drone embedded platforms, (2) safe autonomous decision making concerning individual or cooperative missions, (3) trustworthy drone-to-drone and drone-to ground communications even in presence of malicious attackers and under the intrinsic platform constraints, and (4) agile and cost-effective compositional design and assurance of drone modules and systems. COMP4DRONES will also build an open sustainable ecosystem around public, royalty-free and goal-driven software platform standards that will ease the development of new drone functionalities for multiple application domains. Lead applications driving ecosystem development and benchmarking on the fields of transport, inspection, logistic, precision agriculture, parcel delivery.
Almende will develop software that performs sensor fusion, and creates a multi-agent framework for safe path planning, as well as a real-time interference engine for path exploration. Finally, Almende will develop a visual analytics module designed for ground-based mission control.
The results of the project are highly relevant for DoBots, a spin-off venture from Almende that focuses on autonomous robotic devices, and we expect that many of the software elements, specifically related to sensor fusion and agent-based planning, can be re-used for other applications and projects run by DoBots.
Need specific information regarding the project? Please contact our senior consultant for more information.