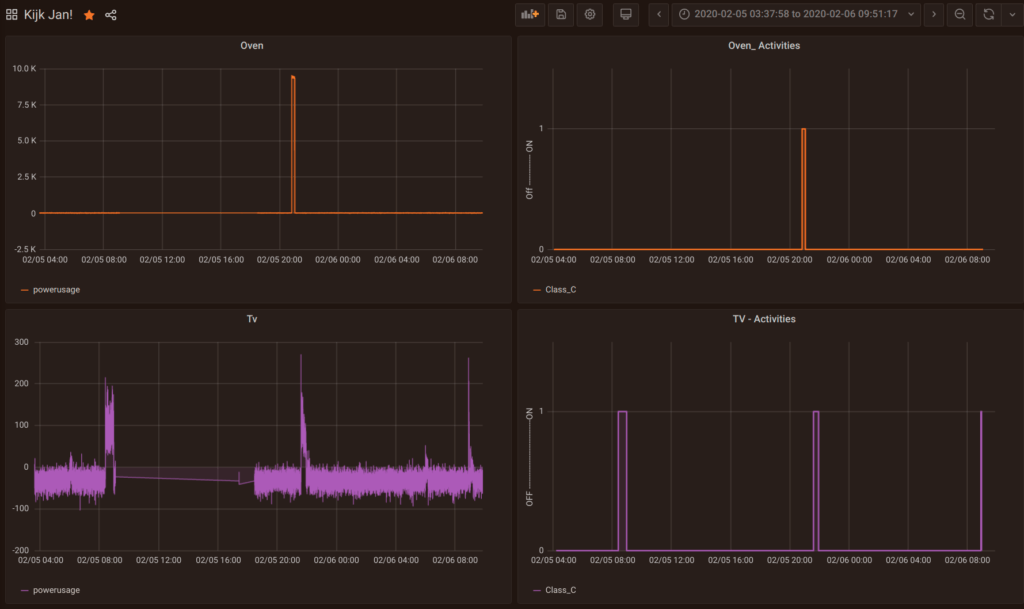 Autonoom context-aware IoT platform voor de ouderenzorg
Duration: 10/2019 – 10/2020                                 
The ACAI-platform project was a joint R&D effort between Almende and Undagrid, making use of both companies' expertise in the localization of people using the Crownstone IoT device, and Undagrid's beacon technology. The project extended these technologies by analyzing data from electronic appliances connected to the Crownstone, and inferring activities of daily life (ADLs) based on this analysis. The use case for the project was to support elderly residents living independently; by passively monitoring their daily patterns in a non-intrusive manner, residents and their family could ensure that accidents or other worrisome patterns get detected in a timely fashion, while otherwise healthy residents are not unnecesarily bothered by the system. Through the establishment of a baseline of normal behavior and an optional SMS-based alarm when a deviation occurs, the resident could make sure that a family member or formal caregiver was informed in case of an emergency.
Almende contributed the Crownstone technology as one of the main data sources for the project, and built a first proof-of-concept of the ADL recognition platform, which consisted of a classification algorithm that interpreted the status of connected appliances, a dashboard where users could set (combinations of) ADLs which should raise an alarm, and an SMS-based alarm system that could warn authorized users in case an identified deviation occurs.
The project allowed us to explore a new use case for our Crownstone technology, namely that of elderly care. The first proof-of-concept generated by this project showed that it is possible to infer ADLs from a selection of electric appliances present in most homes.
Need specific information regarding the project? Please contact our senior consultant for more information.