At Almende, you'll work with the most talented data scientists, engineers, and thought leaders to create a better world. From data science and engineering jobs, to marketing and business development, to finance and support positions.
Almende group is an informal and flat organisation. You'll be surrounded by a diverse and dynamic team with multiple nationalities. We offer you the freedom to develop yourself within the company and encourage you to evolve professionally with guidance from the best supervisors to reach your full potential.
So if you're not afraid to speak up and form your own opinion, and you want to work autonomous and venture on the ideas you believe in, then Almende Group is fit to your needs. Don't wait any longer and apply now!
We're always eager to meet new talent, so check out our open positions or apply with an open application if you think we're missing you in our team!
"Passion for impact, growth and creativity"
Build your career in an innovative environment. You'll be provided with the best personal support, inclusive culture and technology you need to become the best version of yourself.
Almende Research and development
No current vacancies available
Almende investments
No current vacancies available
What are you waiting for? Apply now!
Do you think that your talent and expertise is missing at Almende? What are you waiting for?! Let us know in an open application and send your CV including a cover letter to careers@almende.com. We are always happy to welcome new talent here at Almende Investments.
Acquisition of this open application is not appreciated.
See how our colleagues experience working at Almende.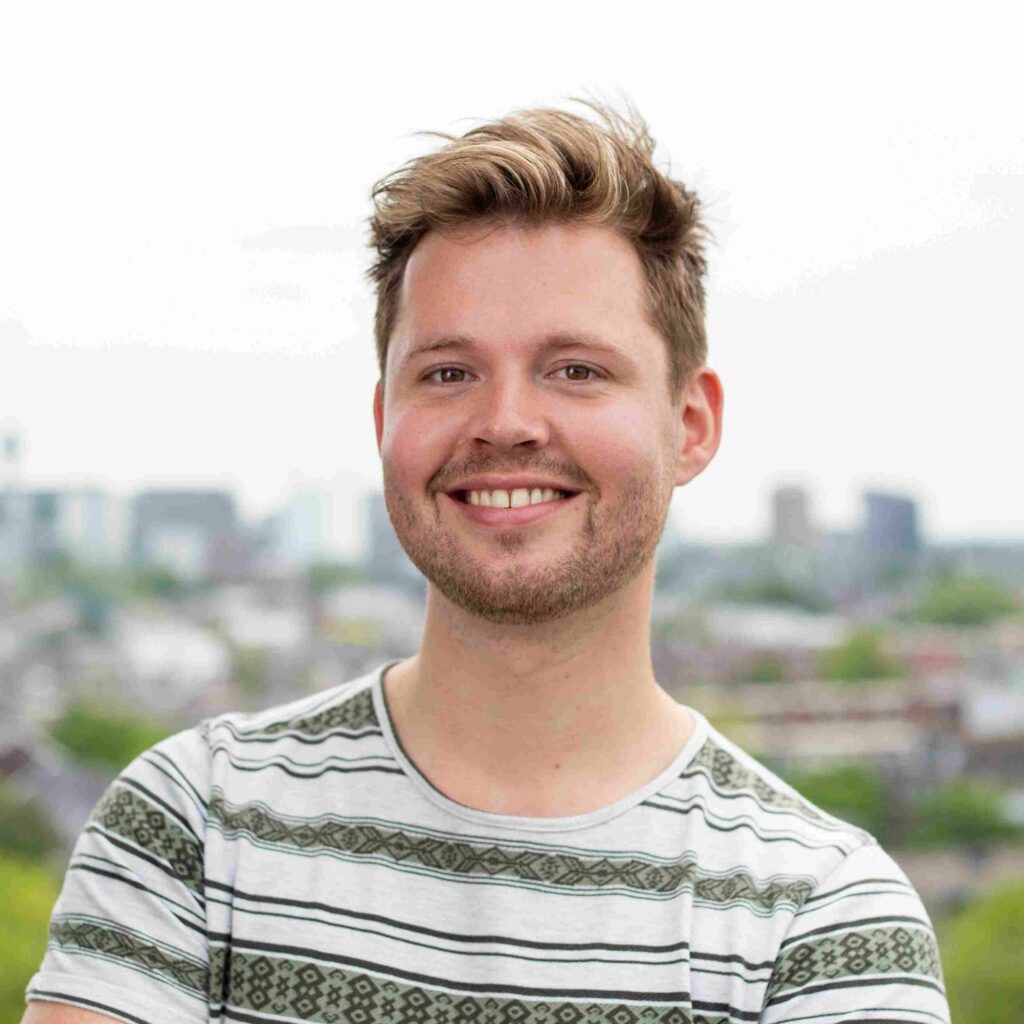 Jan Kraaijeveld
Senior consultant at Almende

I joined Almende in 2015 for my first full-time job, at the time at our daughter company NiceDay. Straight out of university, I had to quickly adapt to the hustle-and-bustle of working at a startup, from doing client visits, to delivering tech support, to having pizza parties with my twenty colleagues. After three years, I decided to make the move to Almende and focus more on research projects. What struck me is that elements of startup culture are present throughout the entire company: everyone is constantly trying new things to make the world a little bit smarter, and learning from each other's unique experiences and viewpoints to make their ideas even better. In my first months at Almende, I watched some of my colleagues build a robot fox to scare away seagulls, while others were having fun with a side project building a banana piano. All in all, this culture of trying new things and colleagues that are always happy to brainstorm about new ideas makes me excited to come to work every day.